Let's Stand Our Ground With the Azkals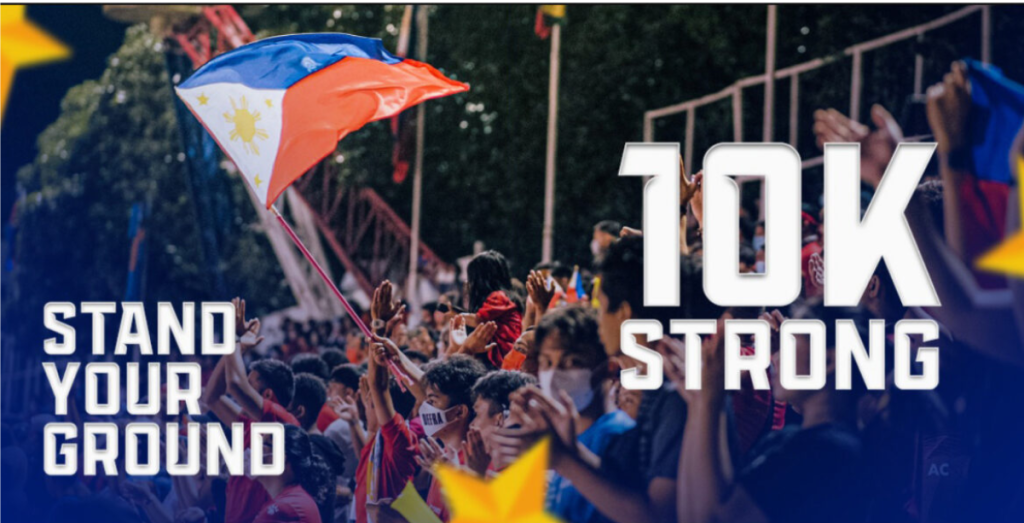 The Philippine Football Federation (PFF) has urged fans to rally behind The Philippine Men's National Team for the FIFA World Cup qualifying campaign starting next month. The Azkals is brimming with optimism as it embarks on another World Cup journey, seeking to relive the days when fans packed Rizal Memorial Stadium.
The Philippines is grouped with Iraq and Southeast Asian rivals Vietnam and Indonesia. This is surely not an easy group. Fan support is a great motivation for any team, in any sports to win games. The team needs to be at least in the second place to advance to the next round.
"The fans have always played a vital role in the success of the Men's National Team," said PFF president Mariano Araneta. "As the Azkals embark on another historic World Cup qualifiers campaign, our objective is to make them feel the support of the fans. Let us rally behind our team and show that we can pack Rizal Memorial Stadium. Let us stand our ground for our team and for our country."
The venue for all the Philippines fixtures will be at the Rizal Memorial Football Stadium in Manila. Filling those 12,873 seats with at least 10,000 fans would be great. I personally wish PFF would have at last one game outside Manila, perhaps in Bacolod or Cebu.
The PFF is launching a three-part campaign to promote the qualifiers:
Fan experience: The PFF will ensure that the fans have a great time at the matches, with good food, drinks, games, and entertainment.
Promotional campaign: The PFF will reach out to fans through social media, influencers, and fan-made content. The PFF will also reach out to schools, football clubs, and academies to invite them to the matches.
Consistency: The PFF will ensure that this initiative is consistent and that fans keep coming back to the future home matches.
The PFF is emphasizing the importance of collaboration with the fans in this endeavor. The PFF hopes that this campaign will reignite the passion for football in the Philippines and help the Azkals to achieve their goals.
Ticket details for the 16 November 2023 match vs. Vietnam will be announced in due course.