Jordan vs Philippines full match replay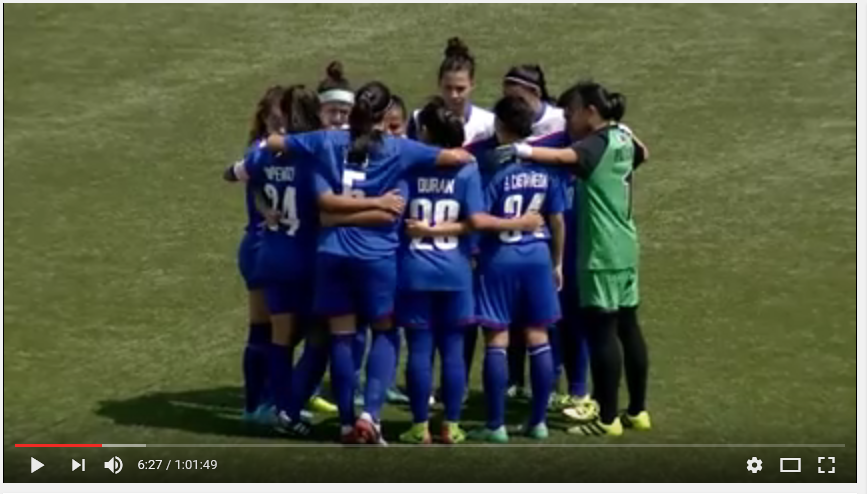 I missed publishing this on the same day of April 12. I was just too busy on other things.
As expected, Jordan won this game. But mind you, our Malditas weren't playing really bad against the better and faster Jordanians. There were a few moments when the Filipinas could have scored more.
Jordan was already ahead 3-0 by halftime. Their pacy wingers did damage to the Philippines' defence who previous four only allowed 2 goals, are just too slow for the hosts in next year's Women's Asian Cup.
The game ended 5-1, the gritty Malditas managed to score 1 goal at garbage time in the 91st minute. Alisha Del Campo scored the lone goal who was just substituted in the 90th minute.
Despite this reversal result, the Philippines is still qualified for Women's Asian Cup in 2018 to be held in Jordan.
Watch the full game replay.