Philippines vs Uzbekistan Ticket Information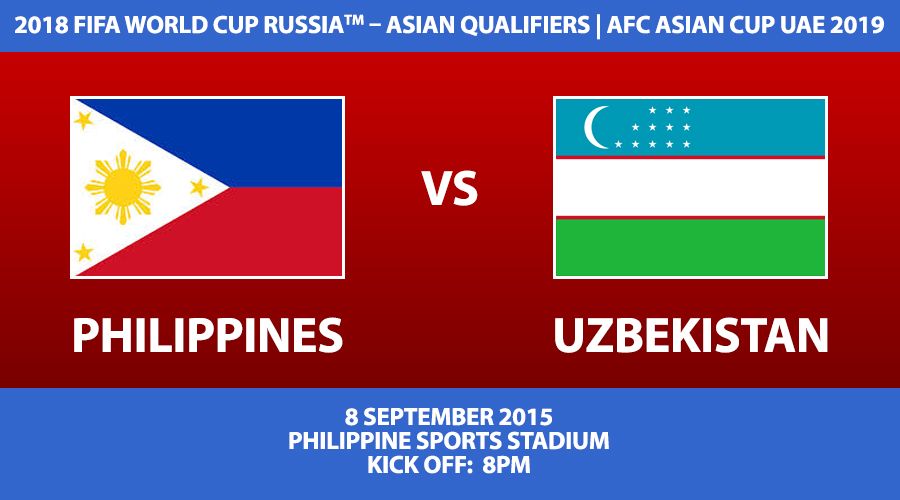 Philippine Football Federation (PFF) has announced on July 1 the ticket information for price and venue for the World Cup Qualifying match between the Philippines vs Uzbekistan.
We wish to advise all football enthusiasts that the 2018 FIFA World Cup Russia (TM) – Asian Qualifiers / AFC Asian Cup UAE 2019 (TM) Qualifiers (Round 2) match between the Philippines and Uzbekistan will be held on 8 September 2015 at the Philippine Sports Stadium in Bulacan. Kick off is at 8:00 p.m.

Tickets are sold via TicketWorld thru its online booking and major ticket outlets starting Friday, 3 July 2015.

Tickets prices are:

P531.80 CAT 1

P331.40 CAT 2

P125.40 CAT 3

Tickets will also be sold at the Philippine Sports Stadium on 8 September 2015.

We invite all to watch the match.