Carmona, Cavite the Next Football Hotbed in the Country?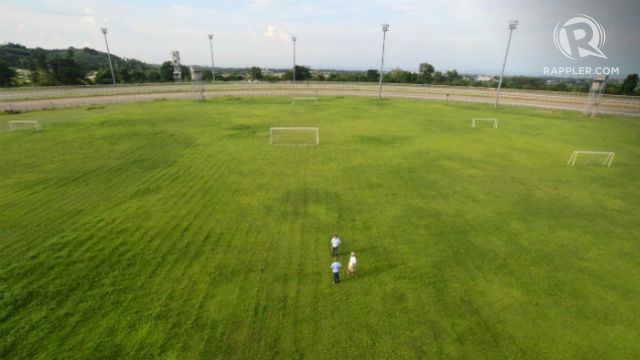 Photo credits to Bob Guerrero/Rappler
It's almost everyone's knowledge that Barotac Nuevo in Ilo-ilo is the Philippine's football hotbed of the best footballers locally. But after the Azkals' rise to popularity in 2010, and consequently football, several cities and provinces have improved their own football grassroots and infrastructures related to the beautiful game. To name a few they are NCR, Cebu City, Davao City, and the next could be Carmona in Cavite.
Recently, in Carmona, a new artificial turf have been installed in the middle of horse racing track in Manila Jockey Club. The executives behind this project are avid football themselves, so it's both business and love for the sport, this is a positive recipe and I hope it will have a positive results in the future.
Bob Guerrero wrote and lengthy piece at Rappler, you may read it more at the site.