Change the Way You See Love
Let's change the way we see our love for football.
Some say, they "love football more than their life", but it should not be that way. Because, true "love conquers all", only if we use the highest form of love.
If we love football, we should also love life.
My love for football transcends beyond the beautiful game itself. My love also goes to the children who also love soccer as it's popularly called.
During high school, I tried out for our school's football team, but I was not accepted, my skills were not good enough. I was twice rejected, in third and fourth year respectively.
But the game still excites me despite the rejection, even now that I'm in my 40s. Because of this rejection I had experienced 30 years ago, it somehow created a "savior mindset" in my mind. The football skills I failed to gain, I make sure my kids today will have it and better.
My love for children, my love for the game and this savior mindset, and the result – I became a football coach.
Because I was not accepted as a school varsity player, I didn't have a formal soccer training, I had no other choice but to learned it myself, though a very long and slow process, including learning football tactics. I improved by watching videos and reading books.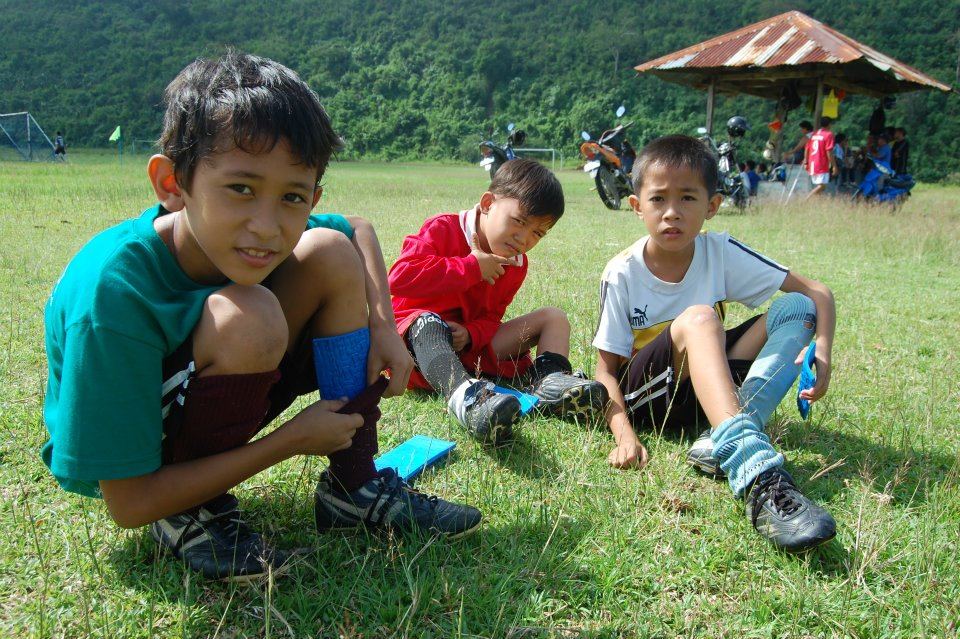 Most of my kids are not financially well off. In the photo above, I made shin guards out of earth pads when there were no donations yet.
Then a friend from Manila sent us bunch of football shoes, shin guards, socks and balls.

These two players of mine are competing on who's going to throw-in the ball. This can be a funny situation, but at times can be stressful especially if we are in the middle of a competition.
Their mindset is more important than "winning at all cost"
The culture of "winning at all cost" has plagued most of the children's football clubs, much to the detrimental to the children themselves. Majority of the coaches if not all, even had to field over-aged players. This is not a good example to the kids' mindset.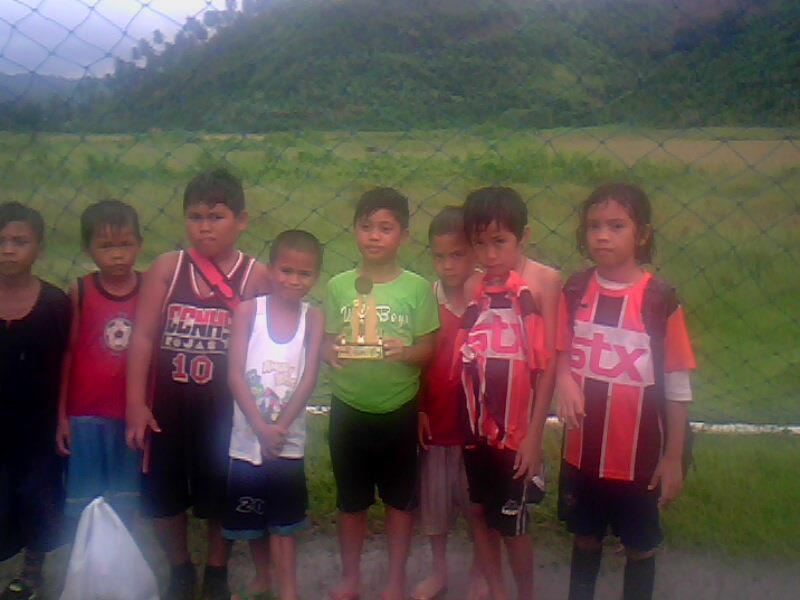 We never won a Championship, the highest position we garnered is just second place. My apology for the quality of the photo, it was only shot with a MyPhone.
I realized that winning a game is not as important than the kid's well-being. I let all my players play, whether he is the best player or the least skillful. It's investing for their confidence and skills at the present are basically what's the most important.
If we win Championships and trophies, that is just a bonus.
Capture the winning moments with the kids
I make sure I capture every moment with my kids through video or photos, so I bring my Nikon camera with me, but this can be bulky especially during crucial moments like a competitive game.
My wishlist is getting a good smartphone that can take good videos and photos, and Huawei P9 fits the bill, its camera is co-engineered with Leica, and it has dual lenses can produce high quality photos and allows users to take monochrome images, slow motion videos, and many other features.
If you want to see the rest of the photos, here is the link to the album in my Facebook account.
Choose the thing you love
As Confucius once said "Choose a job you love, and you will never have to work a day in your life".