China vs Philippines friendly game on June 7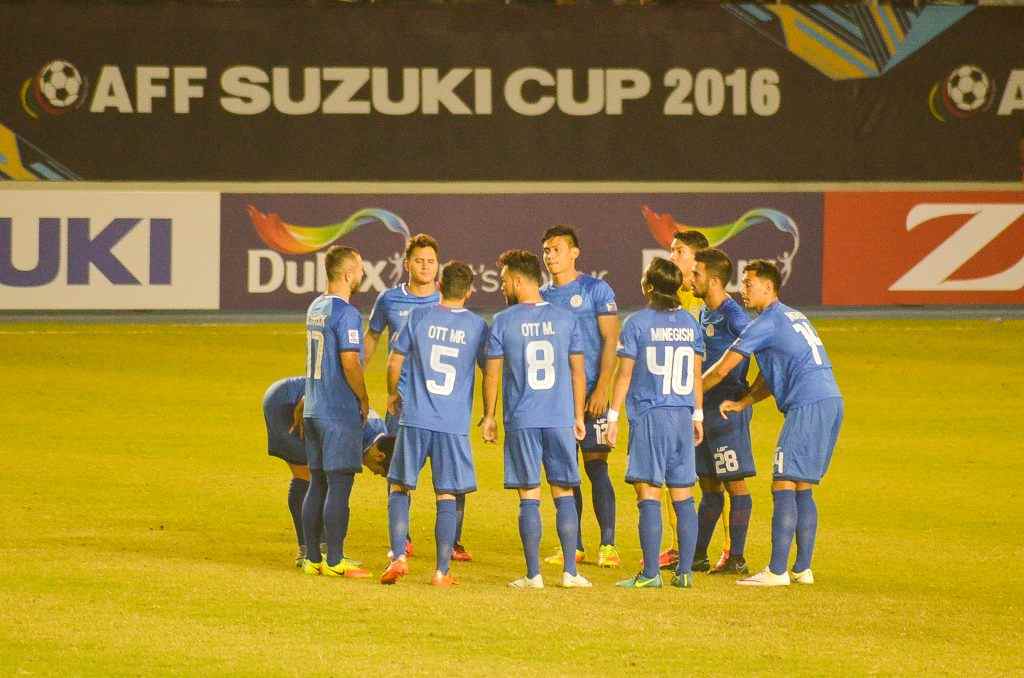 Well, sadly the friendly game against China would take place in Guangzhou.
Nevertheless, this will surely be an interesting match up between the two countries. The Philippines and China are at odds at each other because of territory dispute. China is currently occupying several islands belonging to the Philippines in the West Philippine Sea.
China crushed the Philippines 8-0 in their last meeting in an AFC Asian Cup Qualifiers in 2000.
China is the more experienced team, they've been in the World Cup once in 2002. They just defeated Asian powerhouses South Korea and Iraq last March. They have never fall below 100 in the FIFA ranking. While the Philippines still has not joined the top 100.
Here coach Thomas Dooley's line up for the game, and same players against China and also for Tajikistan on June 12.
Amani AGUINALDO (Global Cebu)
Fitch Johnson Daviz ARBOLEDA (Stallion Laguna)
Misagh BAHADORAN (Global Cebu)
Jeffrey CHRISTIAENS (Ceres Negros)
Kenshiro Michael DANIELS (Kaya FC-Makati)
Dominic Liam DEL ROSARIO (Ilocos United)
Patrick Phillip DEYTO (Global Cebu)
Kevin INGRESO (Ceres Negros)
Hikaru MINEGISHI (Global Cebu)
Jim Junior MUNOZ (Ceres Negros)
Nicholas O'DONNELL (Global Cebu)
Manuel OTT (Ceres Negros)
Iain RAMSAY (Ceres Negros)
Camelo TACUSALME (JPV Marikina)
Antonio Miguel UGARTE (Kaya FC-Makati)
Dennis VILLANUEVA (Global Cebu)
Nathanael Ace VILLANUEVA (Meralco Manila)
Luke WOODLAND (Ceres Negros)
James Joseph YOUNGHUSBAND (Meralco Manila)
Philip James YOUNGHUSBAND (Meralco Manila)
Mike Rigoberto OTT (Angthong United)
Javier PATIÑO (Henan Jianye)
Daisuke SATO (Iasi)
Source: PFF