Video: Ultras Filipinas chants "Azkals!"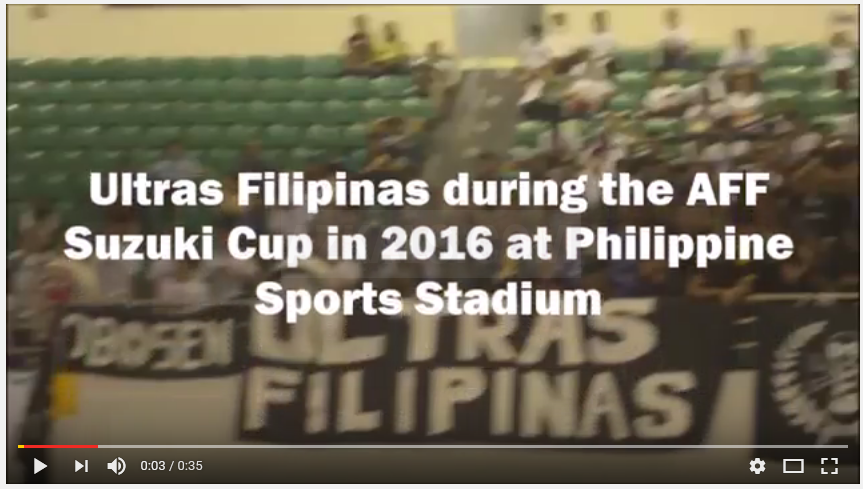 Manila-based Philippine National Football Team fan group Ultras Filipinas chants "Azkals!" during the Azkals' game against Indonesia in the AFF Suzuki Cup in November 22 last year at the Philippine Sports Stadium in Bulacan.
Ultras are next level football fans whose dedication are extreme or ultra than a regular fan, hence they call themselves "Ultras". They can be seen singing or chanting practically continuous all throughout the match.
I first met the Ultras Filipinas inside the bus, going to this game against Indonesia.
The UF made headlines at the SEABA Championships 2017 when they were spotted for their never-ending chants for Gilas Pilipinas, the moniker of Philippine Basketball Team.