What's next for Azkals after retirement of key players?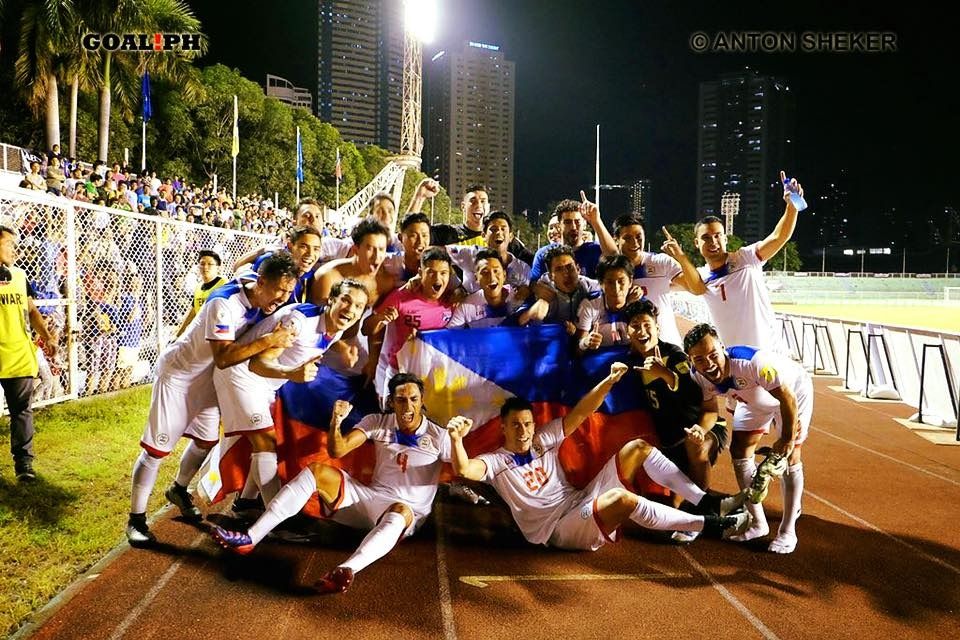 Photo credits to Goal.ph/Anton Sheker
Philippine men's football team old hands Rob Gier, Jerry Lucena, Paul Mulders, and Juani Guirado all announced their retirement from international duty a month apart. With the Azkals' campaign at the 2018 FIFA World Cup qualifiers already done, let us look ahead and assess how this spate of retirements would affect the squad.
The immediate effect
What's glaring looking at the list of retirees is that three of them are defenders. The backline suddenly became shallow as a road puddle. That leaves regulars Simone Rota, Daisuke Sato, and Amani Aguinaldo manning the positions in front of the goalkeeper, and a lot is left to be desired as they usually leak forward attacks and rely on Neil Etheridge, or whoever is manning between the sticks, to bail them out. And things won't be easier until this is addressed.
These are just one of the things we should expect as sports fans as athletes age and move on, and we are left to ponder on the future. However, there are good things that can come out of this.
Dooley's youth movement starting to bear fruit
With national team coach Thomas Dooley giving a premium on youth, this means that more up and coming booters can be called up. We already saw that in the final two playdates of the FIFA World Cup qualifiers as the average age of the roster considerably went down and we witnessed the rousing debut of Miguel Tanton. In the match against North Korea, Rota and Guirado were the only ones above 30 years old.
This only bodes well as the lineup that was fielded that fateful Tuesday night of March 29 could most likely compose the core for the coming Suzuki Cup and even the third round of the 2019 AFC Asian Cup qualifiers. The national football program hasn't been this forward-looking in recent memory.
To conclude, the expected talent drop that could be experienced after this deluge of departures is nothing but a mere bump on the road as we continue to aspire for long-term progress and development.